2015 Patterns Participants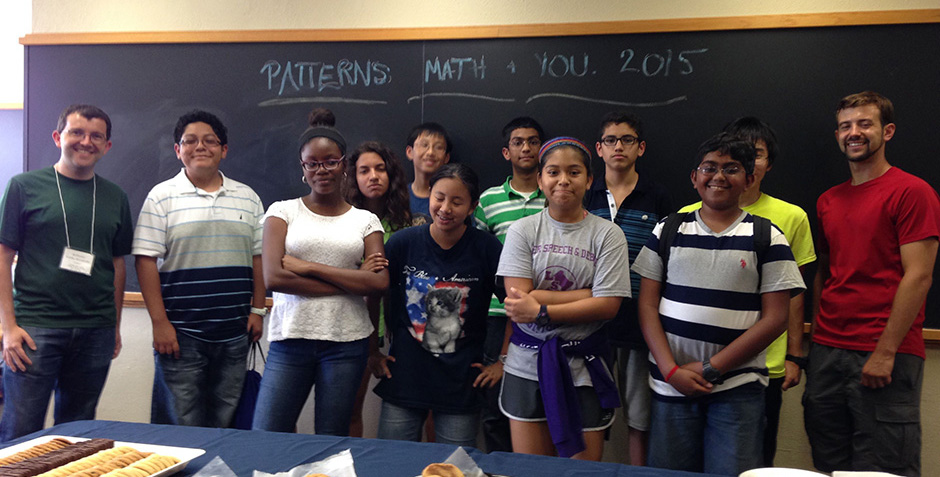 Patterns can be found everywhere... in life and in math. Come explore these patterns. You will develop your math skills while conducting experiments and developing your intuition to be able to represent and formalize patterns that you discover. You will have opportunitites to interact with Rice faculty, grad students, and other students interested in math.
Must be a Houston Independent School District student entering the 8th or 9th grade in the fall of 2015.
Enrollment is limited to 10 students.
Transportation will not be provided.
Receive $400 for participating in the entire program.
Deadline for application is

January 16, 2015

.
For more information about the program, please email numbers@rice.edu.