Spring 2013, Mondays on the Rice Campus, Group discussion: 5:15-5:45pm; Lecture: 5:45-6:45pm.
Learn about manifestations of chaos in mathematical systems which model some real life problems.
Develop your intuition about diverse dynamical behavior using technology and models for visualization.
Interact with Rice faculty, graduate students and meet other girls who like math!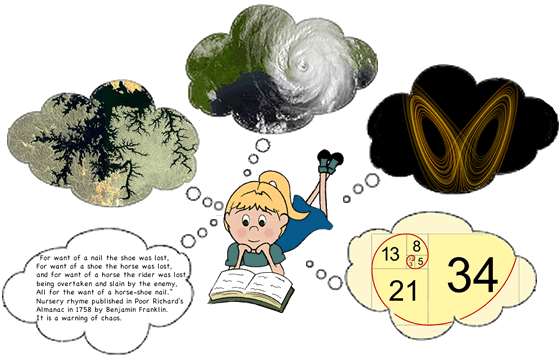 Must be from the Houston area.
Must be enrolled or have completed a calculus class.
Must complete application including entrance assessment by
November 15, 2013.
Enrollment will be highly selective and is limited to 20 students.
Transportation will not be provided.
Receive $500 for participating in the entire program.
For more information about the program, please email wimath@rice.edu.