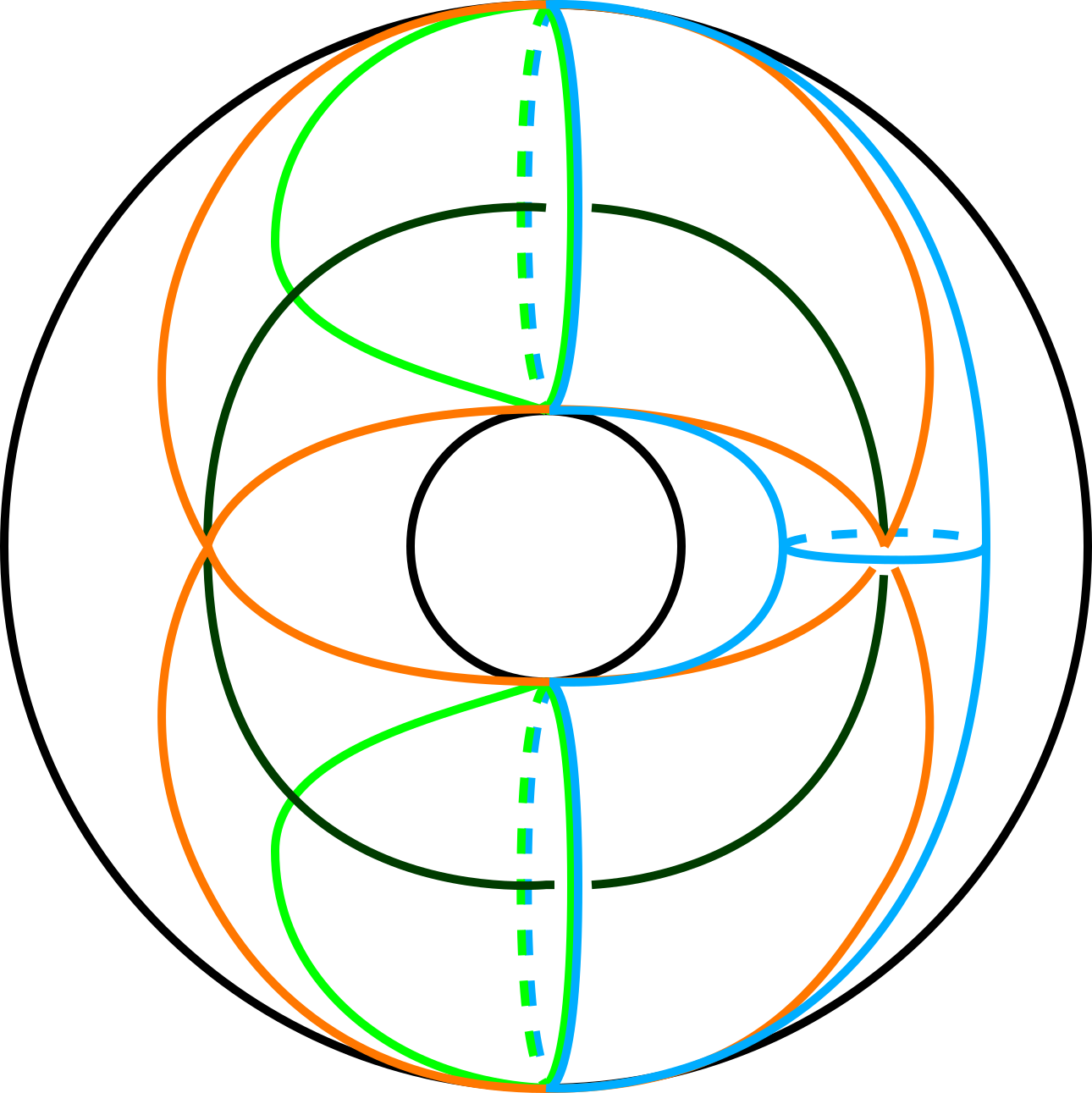 The SL(2,R) "banana" helps us to compute Conley-Zehnder indices.
My research investigates two intertwined themes. What can we learn about two-dimensional dynamics and four-dimensional symplectic embeddings via three-dimensional contact geometry (specifically, from the invariants of embedded contact homology)? And how can we leverage low-dimensional topology to compute these contact invariants? Key tools I use are open book decompositions, torus and circle actions on three- and four-manifolds, and symplectic fillings/cobordisms.
In Preparation
The ECH of Seifert Fiber Spaces, with Jo Nelson. We compute the ECH of Seifert fiber spaces, extending our work on prequantization bundles.
With Maria Bertozzi, Tara Holm, Nicole Magill, Dusa McDuff, Grace Mwakyoma, and Ana Rita Pires, I am extending my work on classifying infinite staircases of Hirzebruch surfaces.
Knot filtered embedded contact homology.
Papers